2023.8
New Features
All services are now translatable
For those that don't speak English, service calls can now be translated into local languages. For example light.turn_on etc can be translatedNot all services are translated yet. If you want to help out, you don't need to be a developer.
New event entity
There is now a new type of entity for events. Events are things that happen around Home Assistant. For example when Home Assistant starts, an event is pushed so that you can trigger automations when that event happens.The new event entity aims to be used by integrations which may expose events. For example a button press is an event. Now you can trigger when this event occurs, and see when it last occurred.The event entity can be used like any other entity in Home Assistant: They will show up in the UI, can be used directly in the automations editor and provides historical information in the logbook.

Initial support is available for  Matter, HomeKit Devices, MQTT, and Philips Hue.
Abilility to add items to a shopping list with Assist
You can now ask Assist to add things to a Home Assistant shopping list.
Generate an image with OpenAI's DALL-E
With Home Assistant now being able to return with data, this release allows Home Assistant to generate AI images.You need the OpenAI conversation agent integration set up on your instance, and you will get a new service: [openai_conversation.generate_image]. Call this service describing the image you'd like the AI to generate, and it will respond with an image URL you can use in your automations.
Condition Selector for Blueprints
This selector takes and shows the condition part of the automation editor, and allows Blueprints creators to use a user-provided condition in their blueprint.
New Integrations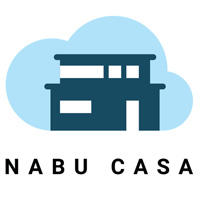 Follow @nabucasa
Home Assistant Cloud by Nabu Casa
Easily connect to Google and Amazon voice assistants for a small monthly fee that also supports the Home Assistant project. Configuration is via the User Interface so no fiddling with router settings, dynamic DNS or YAML.
Website
The Hosts

Phil Hawthorne
Phil is a Melbourne based web developer who lives and breathes technology. When he's not at his day job, he's in his home office attempting to simplify his life through complicated tech.
Website
|
Smart Home Products
|
Buy Phil a Coffee

Rohan Karamandi
Rohan from Toronto, Canada works in the Technology sector as an architect designing network and datacenter solutions for his customers. His passion for technology stems from there and extends to IoT and home automation
Website
|
Smart Home Products
|
Buy Rohan a Coffee