Year of the Voice with Mike Hansen
Episode releases 9th July
2023.7
Services can now respond with data
When you make a call to turn on a light switch, or call a script there was no way for that call to return data. You would need to store things in input helpers.Now services can return data, which can then be used in your automations. Want a script which returns the events in your calendar today?There is a new calendar list events service, which returns a list of events

Currently works for Calendar, Conversation and scripts you make.
New service to speak to the conversation agent
Responds with what Home Assistant did. For ChatGPT, you can call ChatGPT in an automation, and then push that data to your TTS agent.Thanks Allen Porter for working on all this. He's even put a Blueprint together that does the chatGPT summary for you.https://gist.github.com/allenporter/e70d9eb090c7dbdd593cf526e07b4abe
New entity dialog for Locks
Brings in to line with other entity dialogs like lights that were recently updated
Open Assist Action
You can now place a button on your dashboard which will open the Assist Assistant.Great use case for wall mounted tabletsThere are now over 1m Android devices running the Home Assistant app.
Sentence Trigger
There is a new sentence trigger available to trigger an automation when a sentence is spoken to an assistant
Image Entities
A new type of entity, similar to the camera entity. Instead of a camera feed it will just show the latest image of the sensor. For example, a QR-code that provides the WiFi credentials for your guest network, a weather map, an image of the last motion detected by your camera.Support for this brand new entity has been added to the AVM Fritz!Box Tools, for guest network access, and the MQTT integration and Template integration if you want to build your own.
Copy and paste support for Dashboards
You can now cut, copy, and paste cards between your dashboards, views and even inside other nested cards. This makes it a lot easier to reorganize your dashboards!To make it even easier to reorganize your dashboards, it is mandatory to understand the order of the cards across the different columns in your view. So, a positional number is now shown when the your are in edit mode.
New Script Dialog
Now the same workflow as automations (create from automation etc)
Timezone Support
You can now select which timezone the Home Assistant interface should use in your user profile. This is useful if you are traveling or if you have family members in different timezones.You can select to use the timezone of your current location, or you can choose to use the timezone that your Home Assistant server is in. The Home Assistant frontend will adjust all off the date & times to the selected timezone.
Unavailable automations and scripts
If an automation or script has an error, it will now show up as unavailable in the UI. Selecting such an automation will show you the error message, so you know what is going on and what to fix.
Super fast Bluetooth proxies
Bluetooth proxies are now even faster! Like… really fast! When using the latest ESPHome and this release of Home Assistant, it will be so much faster that we should actually recommend using over an native Bluetooth stick.ESPHome now sends the raw data from the Bluetooth devices straight to Home Assistant. Should see a 40-80% drop in network communication between the ESP device and Home Assistant.
HomeKit Controller integration has been renamed to HomeKit Device
This make it more clear that the integration is to integrate HomeKit devices into Home Assistant.
The Roborock integration has added cleaning area sensors and switches to control DnD mode
Lock Sensor
PJ emailed us with some feedback about Phil's idea to use an Aqara Door sensor to detect the state of a lock
hi!I've just listened to EP 2023.6 and you've mentioned about using Zigbee door sensors with wires for future mission to create door lock sensor – well, here are some tips, as I am using the very same solution 🙂

tip no.1: it appears that Aqara door/window sensors have two additional soldering spots on PCB just on the other side than it's reed switch

tip no.2: microswitch was small and easy to implement but it is not too durable and after couple of months it just broke so I was replacing it from time to time until I found a better solution: springs. applicable if you have enough space in the frame. I used springs from battery slot from some old toy – springs had a piece of metal attached to it so it was ready to be glued inside door frame

having it configured with proper "lock" domain, I can ask my Google Assistant about locks status and it will tell me which one is locked or unlocked etc. I can also start some automations triggered by locking/unlocking door. I can't automatically lock them, obviously, but that wasn't the intention 🙂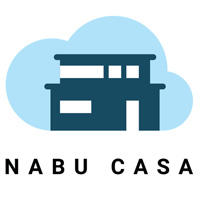 Follow @nabucasa
Home Assistant Cloud by Nabu Casa
Easily connect to Google and Amazon voice assistants for a small monthly fee that also supports the Home Assistant project. Configuration is via the User Interface so no fiddling with router settings, dynamic DNS or YAML.
Website
The Hosts

Phil Hawthorne
Phil is a Melbourne based web developer who lives and breathes technology. When he's not at his day job, he's in his home office attempting to simplify his life through complicated tech.
Website
|
Smart Home Products
|
Buy Phil a Coffee

Rohan Karamandi
Rohan from Toronto, Canada works in the Technology sector as an architect designing network and datacenter solutions for his customers. His passion for technology stems from there and extends to IoT and home automation
Website
|
Smart Home Products
|
Buy Rohan a Coffee