New Features
Network Storage
If you have a NAS, you can now mount it and use it in Home Assistant.For example if you have media hosted on a Synology NAS, it can be mounted inside Home Assistant and shared.A great use case for offsite backups.

Available for Home Assistant OS (Yellow, Blue etc). If you're using the container, you can roll your own external mounts.
Colour dialog now supports ability to set favourite colours
With drag-and-drop support for the arrangement of them
Integration Page
Has had some cosmetic changes, with new badges to show which integrations are cloud/HACS.
Some things have moved around to make the UI cleaner, and in most cases reduce the number of clicks you need to do to find something.
Automation UI
Ability to copy-and-paste conditions, triggers and actions from one automation to another.
You no longer need to change into YAML mode to then paste it in somewhere else. Can be used to copy whole blocks of choose/if actions etc.
Related Information
Blueprints can now show automations that were created from a Blueprint.
The related information dialog also has icons and look much nicer!
Last time an entity was changed now in the entity dialog
Back by popular request. You can also click the relative time (ie 10 minutes ago) to display the time it changed.
Python 3.11 now being used
5-30% speed increase should be experienced.
ZwaveJS is now a platinum level integration
NabuCasa (who supports ZwaveJS) has a goal to get ZwaveJS Zwave certified.
This release brings some changes to some edge cases, to bring ZwaveJS more compliant towards the spec. – There is now support for Window Covering CC which improves support for blind tilt devices (fixes iBlinds v3) – Better support for z-wave devices related to energy generation
New Entities
Date, time and date_time. No integrations using these yet. Some example use cases would be an integration allowing an alarm to be set from the UI, or regular schedules.
Services UI
The options that are shown in the services UI will now only show options which are supported by the device.
Example when selecting a light, if it doesn't support colour changes then those options won't be displayed in the UI.
Roborock
More entities added.
KNX
Now has its own configuration panel
Samsung TV
Now has a remote entity, allowing you to send remote key presses directly to your TV!
AccuWeather
The AccuWeather integration now provides sensors for the weather condition and solar irradiance values
New Integrations
Google Generative AI Like ChatGPT. Can't control your house.
YouTube For following a channel. Number of subscribers etc
JVC Projectors Detect if the projector is on
Electra Smart Control your Electra Air air conditioner from Home Assistant
Breaking Changes
Python version
Home Assistant will no longer support two versions of Python, meaning with the support release of Python 3.11, 3.10 is now deprecated.Only 3.67% of users use the older versions of Python – Also worth a mention about the pip package manager. Some integrations (including IBM Watson TTS) have been removed because of upstream package conflicts.
Persistent Notifications no longer create an entity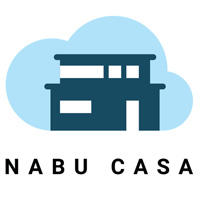 Follow @nabucasa
Home Assistant Cloud by Nabu Casa
Easily connect to Google and Amazon voice assistants for a small monthly fee that also supports the Home Assistant project. Configuration is via the User Interface so no fiddling with router settings, dynamic DNS or YAML.
Website
The Hosts

Phil Hawthorne
Phil is a Melbourne based web developer who lives and breathes technology. When he's not at his day job, he's in his home office attempting to simplify his life through complicated tech.
Website
|
Smart Home Products
|
Buy Phil a Coffee

Rohan Karamandi
Rohan from Toronto, Canada works in the Technology sector as an architect designing network and datacenter solutions for his customers. His passion for technology stems from there and extends to IoT and home automation
Website
|
Smart Home Products
|
Buy Rohan a Coffee