2023.5
New Features
Control what is exposed to voice assistants
There's a whole new panel, which combines Google Home, Amazon Echo and Home Assistant Assist to select which entities are exposed.
Webhooks
There is now support for GET requests, and the ability to restrict webhooks to only be accessible via the local network.
Configure the LEDs of your Home Assistant Yellow
If you've got yourself a Home Assistant yellow, you can now control the disk, heartbeat and power LEDs.
Multiple instances of OpenAI Conversation
You may be able to use one with different prompts.
Synology DSM
Can now have photos from Synology Photos in the media browser.
New Integrations
Android TV Remote
Launch apps and control your Android TV deviceConfused? The existing Android TV integration has been renamed as a breaking change.
RAPT Bluetooth
Integrates RAPT Pill hydrometers into Home Assistant.The RAPT Pill acts as both a real-time gravity testing hydrometer and thermometer allowing instant gravity and temperature measurements and also logging from inside your fermenter during fermentation.
Roborock
Control your RoboRock vacuum maintaining Roborock app support.
Anova
Control Anova sous vides with Wi-Fi capabilities.
Breaking Changes
Android TVThe "Android TV" integration has been renamed to "Android Debug Bridge".This rename is because that is what it actually controlled/provided. With the addition of the Android TV Remote integration in this release, we wanted to reduce possible confusion in the future.
Reolink
For Reolink doorbells, the "Status LED" light entity is replaced by a "Status LED" select entity. The switch off state corresponds to the select Auto, and the switch on state corresponds to the select Auto & always on at night. An additional Stay off state is now available.
Synology DSMThe unit conversion for all memory, storage, and network utilization-related sensors was corrected from binary (1024) to decimal (1000) base to be in line with the used measurement units (eq. MB = 1.000.000 bytes).You may need to update the historically recorded units for these sensors via the statistics page under developer tools.
Webhooks
Two new Webhook trigger options have been added that limit how a webhook can trigger an automation. A new allowed_methods option can be used to control which HTTP request methods can activate the trigger (GET, HEAD, POST, and PUT). And the local_only option is used to allow devices outside your local network to activate the trigger.Previously all webhook triggers could be activated by HEAD, POST, and PUT methods from any device (local or on the internet). With the new options, only POST and PUT are enabled by default.In Home Assistant Core 2023.7, any webhook trigger that does not set local_only to false can only be activated by devices on the same network as Home Assistant.

Click the gear/cog icon beside the Webhook ID to update your webhook triggers. Then select an appropriate value for Only accessible from the local network. It is necessary to deselect the option for the Save button to appear. Then reselect the option if it should be enabled. This will make the repair warning go away.
Year of the Voice Chapter 2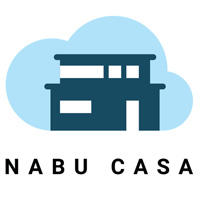 Follow @nabucasa
Home Assistant Cloud by Nabu Casa
Easily connect to Google and Amazon voice assistants for a small monthly fee that also supports the Home Assistant project. Configuration is via the User Interface so no fiddling with router settings, dynamic DNS or YAML.
Website
The Hosts

Phil Hawthorne
Phil is a Melbourne based web developer who lives and breathes technology. When he's not at his day job, he's in his home office attempting to simplify his life through complicated tech.
Website
|
Smart Home Products
|
Buy Phil a Coffee

Rohan Karamandi
Rohan from Toronto, Canada works in the Technology sector as an architect designing network and datacenter solutions for his customers. His passion for technology stems from there and extends to IoT and home automation
Website
|
Smart Home Products
|
Buy Rohan a Coffee