New Features
New Onboarding Flow
One of the first things coming out of the product and design team. Simplfies the onboarding the Home Assistant setup flow.Doesn't need to ask questions like currency or measurement usage once it asks for your address.
Tile Card Features
New features to the tile card, for example changing modes for climate devices.Light cards can now set the colour temperature. Covers can now set positions, tilt angles. Very similar to the existing mushroom cards. –
Climate more info dialog
A new dialog for climate devices. Makes things much cleaner and modern. A lot of user testing has gone in to getting the design right for this.
Lawn Mowers!!
There's a whole new entity domain for lawn mowers.
Helpers
You can now set up a template sensor from the UI. You can set things like unit of measurement, device class as well from the UI.There's also a live preview in the UI.Groups can also be setup from the UI, and can if you set devices with numbers you can choose to average/mean the values.
Weather get forecast service
You can now call a service to get the weather forecast, and the service will respond with the forecast.Changes the frequency of when forecasts are fetched from the cloud.
Local Bluetooth gets faster again!
Breaking Changes
HTTP / Webserver
Home Assistant can't be put in an iframe anymore by default. If you still want to embed the Home Assistant interface in a frame, you can do so by disabling use_x_frame_options by setting it to false in the http configuration
Weather Services
With the introduction of the weather forecast service, the forecast attribute against weather entities is now deprecated and will be removed in 2024.3
MQTT
MQTT device trackers no longer always update the when there is no state change. This means that automations that trigger on a state change no longer are triggered if there is no change.
Enphase Envoy
Envoy versions < 3.9 (pre-API) are no longer supported as they require web scraping which is disallowed by ADR-0004.
Z-wave JS
The entity naming logic has been updated to be less brittle. As a result, some zwave_js entities that you haven't given a custom name to may be renamed.Since they are registered in the entity registry, the entity IDs will not change and your automations should therefore not be impacted by the change.
Other Links
Chapters
00:44 Home Assistant Birthday
02:11 2023.9
05:18 Tile Cards
06:56 Lawn Mowers
08:24 Helpers
11:19 Weather Get Forrecast Service
14:04 Local Bluetooth
14:30 New Integrations
15:54 Breaking Changes
19:36 Ads?!
24:14 Update on Zigbee Devices
37:37 Bubble Cards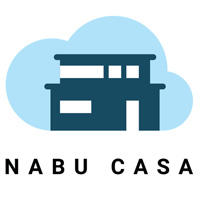 Follow @nabucasa
Home Assistant Cloud by Nabu Casa
Easily connect to Google and Amazon voice assistants for a small monthly fee that also supports the Home Assistant project. Configuration is via the User Interface so no fiddling with router settings, dynamic DNS or YAML.
Website
The Hosts

Phil Hawthorne
Phil is a Melbourne based web developer who lives and breathes technology. When he's not at his day job, he's in his home office attempting to simplify his life through complicated tech.
Website
|
Smart Home Products
|
Buy Phil a Coffee

Rohan Karamandi
Rohan from Toronto, Canada works in the Technology sector as an architect designing network and datacenter solutions for his customers. His passion for technology stems from there and extends to IoT and home automation
Website
|
Smart Home Products
|
Buy Rohan a Coffee