20228.
New Features
Repairs
Alerts users when there is something wrong in Home Assistant, and gives you instructions on how to fix things.

It will also bring in Alerts from alerts.home-assistant.io and alert you if you have a device which has an active alert, for the Home Assistant version you're running.

A lot of persistent notifications generated by Home Assistant will be moving to Repairs, allowing "persistent notifications" to be more focussed on custom alerts generated by yourself.

Repairs can be ignored. and will come back in the next major release.
Native Bluetooth Support
A brand-spanking-new bluetooth integration allows Home Assistant to now see and integrate with Bluietooth devices.

Previously this had to be done by other integrations individually.

There is also support for Bluetooth Discovery. Home Assistant will see a MiFlora device and then prompt you to install the MiFlora integration.
Supported Brands
HomeKit Bluetooth Support
Supports the HomeKit over Bluetooth.

If you have a Bluetooth device that is HomeKit enabled, Home Assistant will just show these devices as discovered.
New Integratations
INKBIRD
The INKBIRD integration will automatically discover devices once the Bluetooth integration is enabled and functional. Supported devices include Bluetooth Thermometer IBS-TH1 Temperature and humidity Hygrometer IBS-TH2 Bluetooth Smart Sensor ITH-12S Bluetooth Grill Thermometer IBT-4XS Bluetooth Grill Thermometer IBT-2X
Moat
S2 Smart Temperature and Humidity sensor gets supported in Home Assistant
NextDNS
NextDNS is a DNS service that protects from all kinds of security threats, blocks ADS and trackers on websites and in apps, and provides a safe and supervised Internet for kids — on all devices and on all networks. The NextDNS integration allows you to monitor NextDNS statistics and control its configuration
Rhasspy
The Rhasspy integration allows you to use your Rhasspy voice assistant with your Home Assistant installation. Rhasspy is an open source, fully offline set of voice assistant services for many human languages.
Xiaomi BLE
Integrates devices that implement the Xiaomi Mijia BLE MiBeacon protocol and other Xiaomi BLE devices that support passive collection. It listens to Bluetooth broadcasts that the device makes by itself, allowing us to track the latest sensor values without needing to wake it up from deep sleep to poll and conserving its battery power.
Breaking Changes
Material design icons removing branding
LIFX
Each LIFX device now has its own integration entry. The existing entry will be migrated to separate entries automatically as each device is discovered, and will automatically be removed once all devices are found.

LIFX can now be configured manually by IP address. DHCP, HomeKit, and native discovery are supported for updating IP addresses to ensure Home Assistant never lose track of a device.
Switchbot
The Bluetooth integration must be enabled before switchbot can be used. Bluetooth is automatically discovered in most cases, but can be manually added from the integrations page  if it is not.
Cloud Strikes Again
Hive have started emailing customers informing them that their smart home devices will soon stop working.
Hive is a company best know for their smart thermostats.
September 1st 2023 Hive Leak will stop functioning, and by August 1st 2025 all its cameras and security system will stop functioning.
The kicker? Hive have announced this decision as a climate response.
"As a smart tech brand in the middle of a climate crisis, we know our focus needs to change, So we've made the tough decision to discontinue our smart security and leak detection products – and develop smart home tech that'll get us closer to Net Zero."
Creating a ton of e-waste, from a company which is from the same family of brands as UK gas and electricity supplier British Gas.
Power Monitoring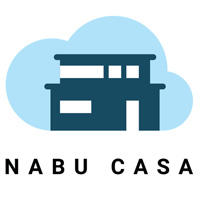 Follow @nabucasa
Home Assistant Cloud by Nabu Casa
Easily connect to Google and Amazon voice assistants for a small monthly fee that also supports the Home Assistant project. Configuration is via the User Interface so no fiddling with router settings, dynamic DNS or YAML.
Website
The Hosts

Phil Hawthorne
Phil is a Melbourne based web developer who lives and breathes technology. When he's not at his day job, he's in his home office attempting to simplify his life through complicated tech.
Website
|
Smart Home Products
|
Buy Phil a Coffee

Rohan Karamandi
Rohan from Toronto, Canada works in the Technology sector as an architect designing network and datacenter solutions for his customers. His passion for technology stems from there and extends to IoT and home automation
Website
|
Smart Home Products
|
Buy Rohan a Coffee