Watch this episode on YouTube
https://youtu.be/svFV8-scPn8
Let's Get Loud
New Features
Improved Performance A big performance increase comes in this release thanks to the JSON/YAML library used by Home Assistant getting some major work.Home Assistant OS and container are automatically upgraded to use Python 3.10
Update firmware z-wave devices from within Home Assistant You can now upload updated firmware files of your Zwave devices, and Home Assistant will push these out to your Zwave devices.Requires ZwaveJS
Gauge Cards now have labels
Filter the history using a target selector
Change weather units to your preference
Easily convert values to booleans in templates
Sonos surround sound control
Jellyfin now supports movie collections
The area card can now show flood alerts, humidity and an icon for temperatures
Pause the logbook stream when scrolling
Breaking Changes
Python 3.10
If you're using a custom component that doesn't support Python 3.10, you may need to roll back to a previous version until that custom component is upgraded.
Bluetooth
bluepy, which is a Bluetooth Python library powering several Home Assistant integrations is not compatible with Python 3.10. As such the following integrations may not work when running Python 3.10Beewi
SmartClim BLE Sensor
Elgato Avea EQ3 Smart Thermostats
Leviton
Decora
Mi Flora
Zengge
Google Calendars
The scan_for_calendars service has been removed, and should be replaced with a service call to homeassistant.reload_config_entryThe add_event service has been deprecated and should be replaced with a new service called create_event which takes an entity as a target instead of a Google calendar ID.
NestThe Nest authentication method called "Desktop", "Installed App" or "OOB" auth has been deprecated by Google and scheduled to break existing users in October.

As a result, the Home Assistant Nest integration setup has been streamlined to help make the transition easier for users. See the integration documentation for details.

The configuration of the OAuth application credentials for the Nest integration has migrated to configuration via the UI. Configuring Nest OAuth application credentials via YAML configuration has been deprecated and will be removed in a future Home Assistant release.

If you were already using Web Auth, your existing Nest application credentials in the YAML configuration are automatically imported on upgrade to this release; and thus can be safely removed from your YAML configuration after upgrading.
Weather
This applies to all (weather) integrations providing weather entities.Previously the units for Weather had not been corresponding correctly with the documentation. These units are now aligned for pressure and wind speed:
If unit system is metric, default pressure unit is hPa and the default wind speed unit is km/h.
If unit system is imperial, default pressure unit is inHg and the default wind speed unit is mi/h.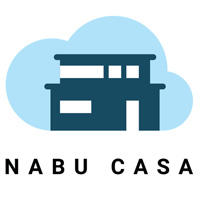 Follow @nabucasa
Home Assistant Cloud by Nabu Casa
Easily connect to Google and Amazon voice assistants for a small monthly fee that also supports the Home Assistant project. Configuration is via the User Interface so no fiddling with router settings, dynamic DNS or YAML.
Website
The Hosts

Phil Hawthorne
Phil is a Melbourne based web developer who lives and breathes technology. When he's not at his day job, he's in his home office attempting to simplify his life through complicated tech.
Website
|
Smart Home Products
|
Buy Phil a Coffee

Rohan Karamandi
Rohan from Toronto, Canada works in the Technology sector as an architect designing network and datacenter solutions for his customers. His passion for technology stems from there and extends to IoT and home automation
Website
|
Smart Home Products
|
Buy Rohan a Coffee