Announcements
Paul from Mushroom Cards joins Nabu Casa
Will be working on the front-end
New Features
New Automation Editor Cleans up the UI. Conditions and actions attempt to explain what they do, but can be renamed Can no longer change condition types, have to delete the condition States and attribute values can now be selected from a dropdown, and can be typed manually
Weekly Schedule The schedule integration provides a way to create a weekly schedule in Home Assistant that can be used to trigger or make decisions in your automations and scripts.The preferred way to configure a schedule is via the user interface at Settings -> Devices & Services -> Helpers. Click the add button and then choose the Schedule option, or click the My button below.
Zwave Ability for automatic updates. Can now upload Firmware directly from the Home Assistant control panel.If a manufacturer makes their firmware available to ZwaveJS, Home Assistant will prompt you in the updates area of Home Assistant to update the device. This will then update the device OTA
Multi and remote adapter support for Bluetooth
Zigbee backup and restore + migration Will allow you to move from the Home Assistant Blue to Yellow for example.
Processor and memory in the hardware tab
New Integrations
BTHome https://bthome.io/
Custom firmware for some Bluetooth devices. BTHome is an energy effective but flexible BLE format to broadcast data with Bluetooth and allows you to create your own DIY BLE sensors.
Escea
The Escea integration allows monitoring and control of local Escea  fireplaces. These fireplaces are manufactured in New Zealand and sold throughout Australia and New Zealand.
Fully Kiosk has an official integration with Home Assistant
Gives some extra features over the previous HACS add-on.Fully Kiosk Browser is a powerful kiosk browser for Android devices. It provides a number of features for monitoring and controlling your Android device. This integration gives you access to control your device and view the status in Home Assistant.
Landis+Gyr Heat Meter
The Landis+Gyr Heat Meter integration for Home Assistant allows you to read the meter values from Ultraheat devices by Landis & Gyr. These devices are commonly used for district heating.
LED BLE
Integrates multiple brands of Bluetooth Low Energy LED devices into Home Assistant. This integration works with devices that identify with the following names:
LEDnet (except LEDnetWF models)
BLE-LED
LEDBLE
Triones
LEDBlueThese devices have been sold under many brands, including: LED BLE BLE-LED Triones Happy Lighting Zengee LEDBlue Zerproc
Wireless Temperature Sensors
From ThermoPro and ThermoBeacon. Both Bluetooth based
Yale Access Bluetooth
Integrates Yale Access Bluetooth devices into Home Assistant. Includes support for some August smart locks
Breaking Changes
HomeKit
The Homekit PM2.5 µg/m3 mappings in the HomeKit integration now use the values based on the US AQI set by the EPA
Roku
Roku media player will indicate IDLEinstead of HOMEwhen at home screen. You can still detect home screen by looking at app_id attribute.
Utility Meter
The previously deprecated utility_meterentities, used to change tariffs, has been removed. Please use the provided select entity instead.
ZwaveJS Version Bump
Cloud Strikes Again
SmarTap
SmartDry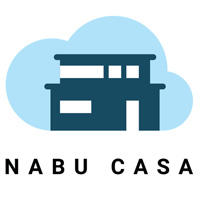 Follow @nabucasa
Home Assistant Cloud by Nabu Casa
Easily connect to Google and Amazon voice assistants for a small monthly fee that also supports the Home Assistant project. Configuration is via the User Interface so no fiddling with router settings, dynamic DNS or YAML.
Website
The Hosts

Phil Hawthorne
Phil is a Melbourne based web developer who lives and breathes technology. When he's not at his day job, he's in his home office attempting to simplify his life through complicated tech.
Website
|
Smart Home Products
|
Buy Phil a Coffee

Rohan Karamandi
Rohan from Toronto, Canada works in the Technology sector as an architect designing network and datacenter solutions for his customers. His passion for technology stems from there and extends to IoT and home automation
Website
|
Smart Home Products
|
Buy Rohan a Coffee