May The Cloud Strike Again
Wink does the 'ol bait and switch
Wink is now requiring all users to pay a subscription fee to enable remote access to existing Wink devices.
Wink has taken many steps in an effort to keep your Hub's blue light on, however, long term costs and recent economic events have caused additional strain on our business,
The Wink subscription costs $4.99 per month. If you're a Home Assistant user, Nabu Casa costs $5 per month and will give you the same remote features as Wink. Be sure to check out the #wink_migration channel on the Home Assistant discord too.
https://blog.wink.com/wink-blog/2020/5/6/introducing-wink-subscription
Belkin Disables Cloud-Required Wemo Cameras
Belkin has turned off its cloud services required for Wemo Cameras to work.
The company on their website says:
Although your Wemo NetCam will still connect to your Wi-Fi network, without these servers you will not be able to view the video feed or access the security features of your Wemo NetCam, such as Motion Clips and Motion Notifications

Although the Wemo NetCam may still connect to your wireless network, direct IP access to the video feed of the camera will not be available.

If you are unable to provide a receipt or return your Wemo NetCam hardware, we will not provide a refund.
https://www.belkin.com/uk/support-article?articleNum=316642
0.110
New Features
Agent DVR: New DVR platform to manage this system and pull sensor data from there


BleBox: European (Polish?) Platform for home automation. As of this release HASS only supports garage/gate open/close, and  temperature sensors. They make other stuff too, but these are currently the only supported platforms

ZWave over MQTT: Utilize OpenZWave's qt-openzwave daemon to control a Z-Wave network over MQTT

Home Connect: Integrate appliances that are powered by Home Connect (Siemens, Bosch, etc.)
Noteworthy Updates
"Not" conditions in automations – you can now "not" something in your automations

Integration page updates: entries are grouped together under each entity. Also there's also a search now

OpenZWave – This integration was in the community store, but now got upgraded to the official release! It's in beta for now, and there's no plan at this point to deprecate the existing integration

Ignore Discovered integrations – You can now discover integrations on a per-integration basis

New Calendar Panel – month / week / day view. New Lovelace card is coming soon too!

Homekit – Camera support added, and entity information is now in accessory property in homekit

ONVIF – HASS now supports "pull point subscriptions" which lets you pull other important sensors from the camera (motion, object/sound detection, etc)

New Supervisor UI – lots of clean up in the supervisor UI by Ludeeus. Also – important to note that some addons are now marked "advanced" and can only be seen when you enable advanced mode in your profile
Discussion With James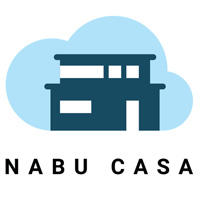 Follow @nabucasa
Home Assistant Cloud by Nabu Casa
Easily connect to Google and Amazon voice assistants for a small monthly fee that also supports the Home Assistant project. Configuration is via the User Interface so no fiddling with router settings, dynamic DNS or YAML.
Website
Todays Guest

James Petersen
Former secondary mathematics teacher, currently software developer in the JavaScript/Angular/NodeJS space. Compulsive tinkerer
The Hosts

Phil Hawthorne
Phil is a Melbourne based web developer who lives and breathes technology. When he's not at his day job, he's in his home office attempting to simplify his life through complicated tech.
Website
|
Smart Home Products
|
Buy Phil a Coffee

Rohan Karamandi
Rohan from Toronto, Canada works in the Technology sector as an architect designing network and datacenter solutions for his customers. His passion for technology stems from there and extends to IoT and home automation
Website
|
Smart Home Products
|
Buy Rohan a Coffee