May The Cloud Strike Again
Belkin will soon require Wemo devices to use their cloud servers
Days after announcing that their cloud-required wemo cameras need to be tossed in the bin because they are shutting down their cloud services, Wemo are rolling out updates prompting users to switch to using "Wemo Accounts"
From Wemo's website:
Eventually, everyone will need a Wemo Account. But we are providing a transition period for existing Wemo users. During this period, you can choose to not create an account and continue using your Wemo devices the same way you are now.
A Wemo Account requires an active internet connection to function. As soon as your Wemo devices are linked with a Wemo Account, you will only be able to control them on a network with an active internet connection.
https://www.belkin.com/us/support-article?articleNum=316877#b2
Automatic says throw away your car trackers
Automatic, a cloud-connected Vehicle tracker has closed off their cloud services, rendering all of their devices expensive paperweights.
Just like many other companies in the United States, the COVID-19 pandemic has adversely impacted our business. With fewer consumers purchasing and leasing vehicles and drivers on the road, we unfortunately do not see a path forward for our business.

We ask that you please discard your adapter by following standard electronic recycling procedures. You do not need to send your adapter back to Automatic.

We don't have any plans to open source our assets.
https://automatic.com/customerfaq
0.111
New Features
User Interface now loads before components
Anyone who needs to frequently restart their Home Assistant instance will appreciate this. The Lovelace UI is now one of the first components loaded, and will be available before Home Assistant is ready.Entities will be in an unknown state until the integration for them is finished loading.
Open Z-wave beta adds support for climate, fans and locks

Insteon now supports climate devices
Noteworthy updates
Automations now mark as triggered immediately
This may be important for anyone that uses an automations last triggered time.Previously an automation would be marked as triggered once the automation action was completed. For example if your automation had a delay step for 2 minutes, the automation wouldn't be marked as triggered until that 2 minute delay had been completed.

Automations are now immediately marked as triggered before all actions are completed.

Plex, Dune HD, Open UV, Daikin AC move to UI setup
Move these out of your YAML
Template support for Slack Blocks
If you use Slack as a messenger platform, you can use "blocks" to add rich elements to your messages such as images and formatted text. These blocks now support Home Assistant templates, so you can change the content based on states of your home.
https://github.com/home-assistant/core/pull/34704
Amazon Echo adds more support for doorbell events
It is now possible to trigger Amazon Echo doorbell events from Home Assistant. When syncing device states back to the echo, you can now specify a device as having a doorbell device category.
https://www.nabucasa.com/config/amazon_alexa/
Breaking Changes
Wunderlist, Automatic, Gearbest and Worldwide Lightning Location Network are removed
Data sources for these are no longer supported, and the Gearbest sensor was a scraping sensor which is no longer supported for Home Assistant.
Major changes to InsteonThe library which is used for the Insteon integration has been changed, which may result in some breaking changes and improvements for some users. Be sure to check the release notes before upgrading.
Chat with Nathan
Soft UI: https://github.com/N-l1/lovelace-soft-ui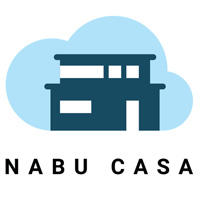 Follow @nabucasa
Home Assistant Cloud by Nabu Casa
Easily connect to Google and Amazon voice assistants for a small monthly fee that also supports the Home Assistant project. Configuration is via the User Interface so no fiddling with router settings, dynamic DNS or YAML.
Website
Todays Guest
The Hosts

Phil Hawthorne
Phil is a Melbourne based web developer who lives and breathes technology. When he's not at his day job, he's in his home office attempting to simplify his life through complicated tech.
Website
|
Smart Home Products
|
Buy Phil a Coffee

Rohan Karamandi
Rohan from Toronto, Canada works in the Technology sector as an architect designing network and datacenter solutions for his customers. His passion for technology stems from there and extends to IoT and home automation
Website
|
Smart Home Products
|
Buy Rohan a Coffee