Lightify Says Goodbye
Lightify by Osram will be closing their cloud servers in August 2021. This will remove cloud access to Lightify gateways, which powers remote access and Google Home/Amazon Echo capabilities.
As the LIGHTIFY System is a cloud based system, the majority of functions will unfortunately be lost and LIGHTIFY app control will be only very limited.
To control your smart lights and plugs beyond August 31st, 2021, you need to fully reset your entire system. Afterwards you can simply integrate it into any other ZigBee® compatible system
https://www.osram.com/cb/lightify/lightify-home/lightify-home-faq/index.jsp
Philips Hue continues v1 hub deprecation
As we mentioned back in episode 50, Philips Hue are continuing with their plans to deprecate their v1 hue bridge. If you wish to still use the v1 bridge, you'll need to download another Hue app which is designed to work with that bridge.
Nabu Casa Cloud adds 5 new data centres
To reduce latency and the time it takes to load your remote connection to Home Assistant, Nabu Casa have added 5 new data centres for their Home Assistant Cloud service. When restarting your Home Assistant instance, you should automatically connect to the closest data centre.
0.107
New Features
Multiple Lovelace Dashboards


Allows you to have multiple Lovelace UI's.





For example you may have a dedicated UI for tablets, another UI you use for your phone. You can also choose to restrict dashboards to admin users. A great feature to stop kids from being able to control the parents room.

New Card Picker with Live Preview


When editing Lovelace views via the interface, there is an awesome new live preview which allows you to select which type of card you want to display, using your own data. The preview from the release notes looks very cool

Data tables are faster


Probably a pain point for many users, the entities filtering is quite slow. From this release it should be lightning fast

Homekit Get some new features
Includes initial basic support for Homekit enabled TV's and Homekit occupancy sensors
https://github.com/home-assistant/core/pull/32188
https://github.com/home-assistant/core/pull/32404
Breaking Changes
Many many breaking changes this release, here's some highlights…
Some Group functionalities have been removed


Now that the states UI has been removed, there are some features of Groups which have also been removed as of this release.





The group.set_visibility service is removed




View and control configuration options against a group





Before upgrading, check your groups don't still have these hanging around.





[Phil Note] When I upgraded to the beta, Home Assistant didn't enter safe mode. However the group being in invalid state stopped some components from loading, including lights and fans.

Facebook Messenger


If you're using the Facebook Messenger notification platform, it might be harder for you to send messages to users now. Facebook have removed the BROADCAST MESSAGE option, which means Home Assistant may not be able to send a message to a recipient unless they have recently messaged your Facebook Page.

Units of time


Time units have been standardized throughout all integrations. If you rely on time units in your automations, best to check they still function as required.




https://github.com/home-assistant/core/pull/32065
Other Noteworthy Updates
Rohan's Kevo Lock
Quentin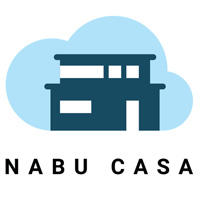 Follow @nabucasa
Home Assistant Cloud by Nabu Casa
Easily connect to Google and Amazon voice assistants for a small monthly fee that also supports the Home Assistant project. Configuration is via the User Interface so no fiddling with router settings, dynamic DNS or YAML.
Website
Todays Guest

Quentin Stafford-Fraser
Quentin lives in Cambridge, England, where he splits his time between working for the University, running a small software company, and walking his spaniel.
Website
The Hosts

Phil Hawthorne
Phil is a Melbourne based web developer who lives and breathes technology. When he's not at his day job, he's in his home office attempting to simplify his life through complicated tech.
Website
|
Smart Home Products
|
Buy Phil a Coffee

Rohan Karamandi
Rohan from Toronto, Canada works in the Technology sector as an architect designing network and datacenter solutions for his customers. His passion for technology stems from there and extends to IoT and home automation
Website
|
Smart Home Products
|
Buy Rohan a Coffee