Apple buys The Dark Sky weather service
The Dark Sky announced on April 1st that it has been purchased  by Apple

The Android application has been removed from the Google Play Store

The web API which many many Home Assistant users use will stop working after 2021
0.108
New Features
Integration Icons now featured in the UI


A small touch, but integrations in the front-end now have icons and brand logos in them. For example Philips Hue, Sonos etc.

Many more integrations can now be configured in the UI


Some highlights include Roku, Logitech Harmony and Rachio

Map Panel can now show a history of where a person has been


Allows you to trace a history of where a Person has recently been on the Map, if you're not stuck at home in isolation that is.

Amazon Echo now supports displaying Home Assistant Cameras


If you've got an Amazon Echo Show, and a camera integrated with Home Assistant, you can now ask the little lady to "show the upstairs camera"

ZHA Adds support for groups


In Zigbee you can group lights together into a Zigbee group, allowing near-simultaneous control over a large group of lights. With this update, these group of lights are automatically added to Home Assistant as a new entity.

Docker users set to see a performance increase


Some under-the-hood changes to the Home Assistant Core docker containers should see various memory and resource usage improvements.

Tesla Powerwall Integration


With this integration enabled, Home Assistant will have binary sensors exposed to know when grid power is offline. There's also various energy and consumption sensors for your Grafana dashboards!

Philips Hue now supports button press events
If you're still using the Philips Hue integration with a Hue Hub, you can now see button press events from various Zigbee and Hue buttons linked to your gateway as events in Home Assistant.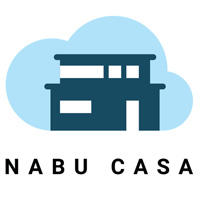 Follow @nabucasa
Home Assistant Cloud by Nabu Casa
Easily connect to Google and Amazon voice assistants for a small monthly fee that also supports the Home Assistant project. Configuration is via the User Interface so no fiddling with router settings, dynamic DNS or YAML.
Website
Todays Guest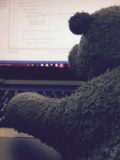 Jayden Litolff
Author of the NorfolkNest Blog. Home Automation, Gaming, Space and Tesla enthusiast. Kiwi, YouTuber and Student.
Website
The Hosts

Phil Hawthorne
Phil is a Melbourne based web developer who lives and breathes technology. When he's not at his day job, he's in his home office attempting to simplify his life through complicated tech.
Website
|
Smart Home Products
|
Buy Phil a Coffee

Rohan Karamandi
Rohan from Toronto, Canada works in the Technology sector as an architect designing network and datacenter solutions for his customers. His passion for technology stems from there and extends to IoT and home automation
Website
|
Smart Home Products
|
Buy Rohan a Coffee