Android App gets closer to iOS
The team are smashing through the Android app development, bringing the Android app much closer to the official Home Assistant app for iOS.
As part of the latest updates there are now
Actionable notifications
Battery sensors exposed to Home Assistant
0.106
New Features
Safe Mode Improvements
Introduced in 0.105, safe mode is a way for Home Assistant to start up even with an invalid configuration in place. Allowing you to debug your Home Assistant install easily.As of 0.106, Safe Mode will use a red colour scheme so you know for sure you're in safe mode. Great for those that remember the old Windows 95 days of booting into safe mode.
https://github.com/home-assistant/home-assistant/pull/31927
Person More Info Dialog
Clicking a person entity will now bring up more information in the more info dialog, including a map of where the person is!
Automations created via the interface now default to Device Automations
Device automations allow you to create automations using more natural language than service calls.Makes it much easier for users to understand what the automations they are creating will actually do.
Scripts and Scenes can now set custom icons
No more using customize.yaml to do this!
Global Disaster Alert and Coordination System (GDACS)
Another integration for the GeoRSS platform. Unlike other providers, this provider has information for major droughts, earthquakes, floods, tropical cyclones, tsunamis and volcanic activities worldwide.
https://github.com/home-assistant/home-assistant/pull/31235
Minecraft Server
Fans of the game Minecraft who are running a local server can now integrate it with Home Assistant. Exposes number of online players, latency time and connection status as sensors.
https://github.com/home-assistant/home-assistant/pull/30992
Tado Water Heaters
Tado water heaters are finally supported in Home Assistant!
https://github.com/home-assistant/home-assistant/pull/30095
Breaking Changes
Lots of breaking changes this release, so be sure to check the release notes before you upgrade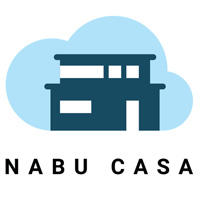 Follow @nabucasa
Home Assistant Cloud by Nabu Casa
Easily connect to Google and Amazon voice assistants for a small monthly fee that also supports the Home Assistant project. Configuration is via the User Interface so no fiddling with router settings, dynamic DNS or YAML.
Website
Todays Guest

James Callaghan
I am a big IoT and Automation geek that loves to tinker and when I'm not head deep in Home Assistant I love to cook and shoot landscape and wildlife photos. I have a beautiful 6 year old daughter and work as an Office 365 Consultant at Microsoft.
Website
The Hosts

Phil Hawthorne
Phil is a Melbourne based web developer who lives and breathes technology. When he's not at his day job, he's in his home office attempting to simplify his life through complicated tech.
Website
|
Smart Home Products
|
Buy Phil a Coffee

Rohan Karamandi
Rohan from Toronto, Canada works in the Technology sector as an architect designing network and datacenter solutions for his customers. His passion for technology stems from there and extends to IoT and home automation
Website
|
Smart Home Products
|
Buy Rohan a Coffee