What's new?
Paulus and team have been working on a new UI for HASS Cloud to manage Google entities, which only shows entities that Google supports!
Devices that require a pin to unlock (locks, covers with window/garage door), you can disable 2FA – only working for English speaking languages, and for other languages it's not scheduled until Q3 2019
Moving core Home Assistant configuration away from YAML
From 0.94 Home Assistant will begin to store the core settings for Home Assistant in the storage folder, away from YAML.This will allow a new user to Home Assistant to setup their new install without needing to edit configuration.yaml.If you have any settings stored in configuration.yaml, these will override any settings set by the user interface. For example placing your unit settings in YAML means you can't change it via the UI. This allows backwards compatibility.
https://github.com/home-assistant/home-assistant/pull/23872
New Discovery Engine
Home Assistant has the ability to automatically discover devices on your network, such as Google Cast and Philips Hue hubs.The underlying library for this was called netdisco, and with 0.94 this is being phased out and will instead be replaced with a new library.This will allow more devices and Home Assistant components to be automatically discovered, and setup by users easier in the future. Nothing is added to your Home Assistant config without approving the device first via the Home Assistant interface.As of 0.94 a handful of components including Philips Hue, Apple Homekit and Ikea Tradfri have started the migration. So watch out for any breaking changes!To use the updated discovery libraries you'll need to have default_config enabled in your configuration YAML, or add ssdp: and zeroconf:.
0.94
Python 3.5.3 Deprecated
From August 1st, you will no longer be able to use Python 3.5.3.
New Features
Breaking Changes
Zack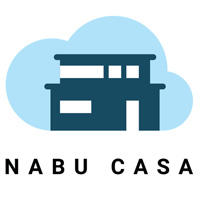 Follow @nabucasa
Home Assistant Cloud by Nabu Casa
Easily connect to Google and Amazon voice assistants for a small monthly fee that also supports the Home Assistant project. Configuration is via the User Interface so no fiddling with router settings, dynamic DNS or YAML.
Website
Todays Guest

Zack Lalanne
I am an Embedded Software Engineer at my day job and live in Dallas, TX with my wife, newborn son and dogs. I'm interested in electronics, Python, Home Automation, DevOps and build systems. I enjoy watching sports and movies with friends while enjoying a craft beer.
Website
|
Home Assistant Configuration
The Hosts

Phil Hawthorne
Phil is a Melbourne based web developer who lives and breathes technology. When he's not at his day job, he's in his home office attempting to simplify his life through complicated tech.
Website
|
Smart Home Products
|
Buy Phil a Coffee

Rohan Karamandi
Rohan from Toronto, Canada works in the Technology sector as an architect designing network and datacenter solutions for his customers. His passion for technology stems from there and extends to IoT and home automation
Website
|
Smart Home Products
|
Buy Rohan a Coffee