Your Opinion is important to us!
We'd love to hear your feedback on when you would like to see the Home Assistant Podcast released. Vote here: vote.hasspodcast.io

Google to remove Works with Nest program == bye bye Home Assistant
Google I/O was held on May 7th
Google announced that the works with Nest program will be discontinued
Nest accounts will be migrated over to Google Accounts
Third party integrations including IFTTT and Home Assistant will no longer work with the new Google Assistant integration
Third party apps that want to access Nest products will be heavily vetted by Google
You will no longer be able to access the data about your own home
Google has said the data collected by Nest will never be used for advertising. This was corrected by the public relations team which quickly said "we can never say never". https://twitter.com/superglaze/status/1126043166031994880
Philips Hue removing cloud support for v1 bridges
On April 29th Philips Hue quietly announced that users using the original Philips Hue hub will lose access to some features
From April 29th 2019, only security updates will be provided for the v1 bridge. No new features will be added to the v1 bridge.
After April 30th 2020, v1 bridges will no longer have access to cloud services. This will impact things including voice control of Philips Hue lights with the Amazon echo and Google Home.
The v1 hub was first released over 5 years ago
Home Assistant Updates
Paulus now employee of Nabu Casa
Paulus has moved away from Ubiquiti, and is now employee number 2 at Nabu Casa. This gives Paulus and Pascal complete independence and autonomy to work full time on Home Assistant.
Version 1 is coming
In a recent blog post by Paulus, Home Assistant is working towards a version 1 to be released by the end of 2019!
New Release Cycle
This week the Podcast is releasing the same day as 0.93 is landing. The developers are now moving to a three week release cycle.
Lovelace Floorplan Card now available
Petar from episode 3 has released a new Floorplan Lovelace card for Home Assistant. Check it out!
https://github.com/pkozul/lovelace-floorplan
0.93
New Features
Breaking Changes
Pollen sensor is being renamed
Aaron Bach is expanding the pollen sensor, which may in the future provide more providers. As such the pollen sensor is being renamed to the companies name iqvia.
https://github.com/home-assistant/home-assistant/pull/22986
NMAP sensor will now add leading zeros for non-linux systems
If you're using Home Assistant on other systems, like Mac or Windows, the NMAP sensor will now add leading zeros to some parts of the MAC address, which will ensure there is consistency if sharing your configuration between the two types of systems.This will really only affect users on Mac, where entity_ids generated from NMAP may change.
https://github.com/home-assistant/home-assistant/pull/23492
Sonos specific services are being moved to the Sonos component
If you're a SONOS user, there are specific services like media_player.sonos_set_sleep_timer. These are now being moved to the SONOS platform, so will need to be called like sonos.set_sleep_timer.Additionally services now require an entity ID. If you want to target all players, you should specify all as the entity ID.
https://github.com/home-assistant/home-assistant/pull/23670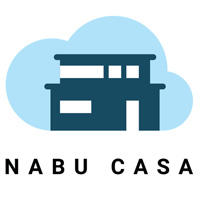 Follow @nabucasa
Home Assistant Cloud by Nabu Casa
Easily connect to Google and Amazon voice assistants for a small monthly fee that also supports the Home Assistant project. Configuration is via the User Interface so no fiddling with router settings, dynamic DNS or YAML.
Website
Todays Guest

Peter
Electrician by trade, Tinkerer by nature. Fluent in Pascal. Have a backround in electronics and other trades. Workshop contains a metal lathe, welders and grinders etc as well as tools for electronics. Have worked in production all my adult life so used to develeoping solutiosn on the fly
The Hosts

Phil Hawthorne
Phil is a Melbourne based web developer who lives and breathes technology. When he's not at his day job, he's in his home office attempting to simplify his life through complicated tech.
Website
|
Smart Home Products
|
Buy Phil a Coffee

Rohan Karamandi
Rohan from Toronto, Canada works in the Technology sector as an architect designing network and datacenter solutions for his customers. His passion for technology stems from there and extends to IoT and home automation
Website
|
Smart Home Products
|
Buy Rohan a Coffee