0.90
New Features
Camera Stream Component
Huge feature in this release is the ability to stream cameras to the Home Assistant front-end, as well as other devices.Jason Hunter, who has done an amazing job will be joining us in the next episode to help us break down this feature.
https://github.com/home-assistant/home-assistant/pull/21473
Other Noteworthy Updates
Breaking Changes
Home Assistant Remote Access
From Home Assistant 0.90, Home Assistant Cloud subscribers will have the ability to remotely access their local Home Assistant installation via a Nabu Casa URL.
Using Home Assistant cloud remote access, connections to your local Home Assistant installation are secured using SSL out-of-the-box. No more fiddling with Let's Encrypt and opening special ports.
User Permissions
Starting with Home Assistant 0.90, their is basic user interface restrictions based on user permissions.
Twitter Questions
Would you please just thank him for me? Thanks for putting so much time into a product that so many use – for free. Thanks for both listening to and putting up with the community. And thanks for developing a system with privacy and local support build into it's core. #thanks

— Bob (@hmmbob) March 12, 2019
Thinking about the future of Home Assistant, if I am correct, 0.99 will be out on July 24 as long as two-week pattern holds on. After 0.99, will there be 0.100 or 1.0 on August 7?

— Grayson Peddie (@GraysonPeddie) March 11, 2019
Thank @balloob for such great software! Also, is the long term vision to move away from editing YAML? If not, some UX improvements like auto checking and error highlighting the YAML would help

— Greg Schwartz (@uxgreg) March 14, 2019
Is there work being done on a new zwave backend?

— Magnus Øverli (@magnuso) March 11, 2019
At what point will home assistant outgrow the rpi as a platform? Has it already happened?

— Kevin Goff (@Chump) March 12, 2019
Lots of complaints with recent release breaking components which haven't been noted in the release notes. Seems the transition away from yaml config to stored managed config isn't so straight forward. Will the situation get worse before it gets better?

— Jason Glynn (@justjase) March 11, 2019
Any plans to support multiple yaml files for Lovelace? Love to have one for PC, one for wall display and one for phones.

— Pete Stothers (@xbmcnut) March 12, 2019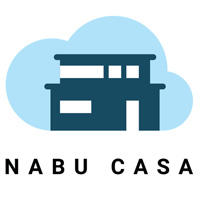 Follow @nabucasa
Home Assistant Cloud by Nabu Casa
Easily connect to Google and Amazon voice assistants for a small monthly fee that also supports the Home Assistant project. Configuration is via the User Interface so no fiddling with router settings, dynamic DNS or YAML.
Website
Todays Guest
The Hosts

Phil Hawthorne
Phil is a Melbourne based web developer who lives and breathes technology. When he's not at his day job, he's in his home office attempting to simplify his life through complicated tech.
Website
|
Smart Home Products
|
Buy Phil a Coffee

Rohan Karamandi
Rohan from Toronto, Canada works in the Technology sector as an architect designing network and datacenter solutions for his customers. His passion for technology stems from there and extends to IoT and home automation
Website
|
Smart Home Products
|
Buy Rohan a Coffee