Lowes shutting down Iris by Lowes Smart Home
Lowes, an American home improvement store which sells some smart home products under the brand Iris have announced they will be closing their cloud services on March 31st 2019.
"We have decided to shut down the Iris smart home platform and related services effective March 31, 2019. We apologize for any inconvenience this may cause and are committed to providing the resources and support needed as you transition to comparable smart home products. "
"We have created an online redemption process that will allow customers who have eligible, connected Iris devices to receive a Visa prepaid card to help migrate to another smart home platform."
"All Iris customers need to complete the redemption process by March 31, 2019"
Iris intends to release open source smart home software, renamed Arcus
Iris wants the smart home enthusiast and developer communities to be able to benefit from the hard work and development of its platform software.
0.87
New Features
Area Support
This is the first release to bring the concept of "Areas" into Home Assistant, as discussed by Paulus during the state of the union. As of 0.87, you can create and assign devices to an area. An area being for example your kitchen, living room or garden.Future plans will be to allow Areas to be restricted to certain users. So a guest login may only be able to control devices from the guestroom area, etc.
https://github.com/home-assistant/home-assistant-polymer/pull/2631
Entity Registry UI
The configuration panel now has an interface allowing you to see and manage all of your connected entities.
System Health
There is a new component called system health. When enabled, a new card will be displayed in your info screen detailing some information about your Home Assistant system. This includes operating system, python version etc.In the future components/integrations will be able to report to the system health, so for example Philips Hue detects an issue it can report to Home Assistant that there's a problem with the integration.

Currently Lovelace has been added to the system health panel.
https://github.com/home-assistant/home-assistant/pull/20436

SmartThings Component
There is now an official SmartThings component in Home Assistant, which uses the SmartThings Cloud API. Allows you to control smartthings switches directly in Home Assistant, without the need of something like the SmartThings MQTT bridge.
https://github.com/home-assistant/home-assistant/pull/20148
QR Code Image Processing Platform
Enables QR code recognition from cameras connected to Home Assistant.
https://github.com/home-assistant/home-assistant/pull/20215
EverLights light component
EverLights are permanent Christmas lights installed on a home's gutters or flashing. This integration can change all LEDs in a zone to a single color or activate a pattern that was previously saved to the control box.
https://github.com/home-assistant/home-assistant/pull/19817
Utility Meter
A new platform which aims to improve the ability for Home Assistant to measure consumption of utilities, like electricity, gas, water etc. The sensor will automatically reset the counter based on the configured cycle (ie monthly, weekly etc).On reset an attribute will store the previous counter, providing the means for comparison operations ("did I spend more or less this month?")

Services have been added to support complex scenarios such as peak energy tariffs in which during the operation cycle the meter might need to be paused.

Should be able to combine these with the new Integration sensor, which aims to measure the time and power used by a device.

https://github.com/home-assistant/home-assistant/pull/19703
https://github.com/home-assistant/home-assistant.io/pull/8025

Co2 Signal Sensor
A sensor which can report how much CO2 is being emitted to generate your household electricity.An example use case given was only start charging your electric vehicle when the CO2 emissions for your country are below a certain threshold.
HomeKit motion sensor devices
Can now see those inside Home Assistant
https://github.com/home-assistant/home-assistant/pull/20555
Recollect Waste Sensor and Rova Garbage Sensor
If your local area government/council uses Recollect Waste to provide residents with waste collection information, you can now use this sensor to let Home Assistant know the next scheduled pickup and what type of waste is going to be collected.There is also the Rova Garbage sensor which does something similar for US residents.

https://github.com/home-assistant/home-assistant/pull/20121
https://github.com/home-assistant/home-assistant/pull/18868
Breaking Changes
Other Noteworthy Updates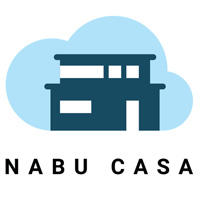 Follow @nabucasa
Home Assistant Cloud by Nabu Casa
Easily connect to Google and Amazon voice assistants for a small monthly fee that also supports the Home Assistant project. Configuration is via the User Interface so no fiddling with router settings, dynamic DNS or YAML.
Website
Todays Guest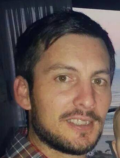 James McCarthy
A tech enthusiast with a Masters in Communications Engineering, I am a RF Engineering Consultant and IoT/IoE Solutions Architect by day and tinkerer by night.
Home Assistant Configuration
The Hosts

Phil Hawthorne
Phil is a Melbourne based web developer who lives and breathes technology. When he's not at his day job, he's in his home office attempting to simplify his life through complicated tech.
Website
|
Smart Home Products
|
Buy Phil a Coffee

Rohan Karamandi
Rohan from Toronto, Canada works in the Technology sector as an architect designing network and datacenter solutions for his customers. His passion for technology stems from there and extends to IoT and home automation
Website
|
Smart Home Products
|
Buy Rohan a Coffee