Nest not accepting new Developer Accounts
Nest, the smart smoke detector and thermostat, is no longer accepting developer applications with their service. This means users cannot get access to the Nest API to access features and control of their system. Ie, you can't integrate your Nest products without access to the Nest API, as Home Assistant requires keys from their API.
In a response to a tweet from Home Assistant, Nest said "We're currently restructuring our developer program and are no longer accepting new developers to the program or performing client integration reviews for existing developers until the new program is implemented. Stay tuned for further details and announcements."
Reddit user CHI3F117 on r/homeassistant says you can still register for a developer account, as they are not completely blocking developer accounts at this stage. So for now, just ignore the messages!
Nest was bought by Google in 2014 for $3.2 billion
Philips Hue Power on settings now available
Owners of Philips Hue smart bulbs can now take advantage of a new feature Philips Hue has rolled out in December.
You can now specify what happens when a light bulb receives power. Previously when power was restored to a Hue bulb or light strip, the light would turn back on at full brightness and warm white.
With this new feature, you can decide whether bulbs turn on at a certain brightness and colour, or if they don't turn on at all.
This means if you get a power failure at 4am in the morning, the lights won't turn on and wake you.
Users of zigbee2mqtt can also take advantage of this, assuming your bulbs are running the latest firmware. https://github.com/Koenkk/zigbee-shepherd-converters/pull/209
0.86
New Features
Breaking Changes
Big changes to Time Triggers in Automations
To better support time triggers in the front-end automation editor, the time triggers for automations will be changing slightly.Previously, to have an automation triggered every 10 minutes, you would specify platform: time, with an at: minutes: /10From 0.86, these will be moved to a new platform called time_pattern. To schedule an automation to trigger every 10 minutes, you will now need to specify the platform as time_pattern, then specify the pattern, for example minutes: 10.
https://github.com/home-assistant/home-assistant/pull/19825
Support for Multiple Fibaro Gateways
You will now need to specify a list of gateways, even if you only have one.
https://github.com/home-assistant/home-assistant/pull/19705
OpenUV will no longer auto update
From February 1st, OpenUV will reduce the number of API calls you can make to 50 per day (on their free tier).
A new service in Home Assistant has been added, openuv.update_data which must be called to fetch new data from OpenUV. Users should add an automation which runs at certain intervals throughout the day to call this service.
https://github.com/home-assistant/home-assistant/pull/19949
Other Noteworthy Updates
Lovelace
Thomas Loven's Github https://github.com/thomasloven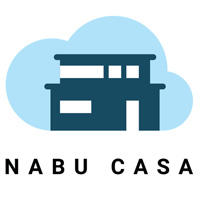 Follow @nabucasa
Home Assistant Cloud by Nabu Casa
Easily connect to Google and Amazon voice assistants for a small monthly fee that also supports the Home Assistant project. Configuration is via the User Interface so no fiddling with router settings, dynamic DNS or YAML.
Website
Todays Guest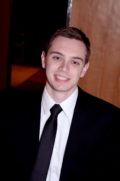 Zack Arnett
I am graduating soon from the University of Kentucky with a Computer Science Degree. I have always loved Entrepreneurship so when my love for programming and Entrepreneurship came together with HomeAssistant it was a perfect outlet to put my time to.
Home Assistant Configuration
The Hosts

Phil Hawthorne
Phil is a Melbourne based web developer who lives and breathes technology. When he's not at his day job, he's in his home office attempting to simplify his life through complicated tech.
Website
|
Smart Home Products
|
Buy Phil a Coffee

Rohan Karamandi
Rohan from Toronto, Canada works in the Technology sector as an architect designing network and datacenter solutions for his customers. His passion for technology stems from there and extends to IoT and home automation
Website
|
Smart Home Products
|
Buy Rohan a Coffee