Watch on YouTube
Things that dragged me down the rabbit hole
Add Ons: https://github.com/RosemaryOrchard/home-assistant-config/blob/main/addons.md
Approximate List of smart things:
Air Fresheners (smart plugs, come on for 5 minutes at a time)

Blinds – IKEA for the regular ones, and Aqara E1 controllers for my vertical blinds (they open and close, as well as tilt, 2 controllers combined with a template)

Curtains – mostly SwitchBots, because that's what I could get. Upgraded the living room to the new Aqara ones recently and they are much more powerful.

Power monitoring plugs TPLink and ​​

KP115. Can't get them anymore, managed to get the HS models on eBay and the KP on Amazon through luck. TPLink removed the local network option so I can't update them, but they work like a charm. They monitor:

Washing Machine

Tumble Dryer

Dishwasher

3D Printer

Shredder (reminders to empty/lubricate)

Lights: Hue in overhead lights, IKEA bulbs elsewhere. Meross 
Presence with HomeKit, there are a few options:
HA App

Expose an input_boolean to HomeKit, and use an Automation for "when I arrive Home" and "when I leave Home" to toggle it (very reliable)

Network detection

iCloud
Have yet to figure out if I want zones for places I travel to frequently outside of "the office" and "my parents". Thinking some local shopping areas would be good—tie into Grocy to check the list and prompt me of those items if there are any.
Other things which I have found useful
https://community.home-assistant.io/t/switch-bot-api-integration/270550/9?u=rosemaryjayne
3D Printing
Up Next
Automating shopping lists/meal planning with Grocy. Already have some things hooked up like my dishwasher detergent and water jug filters through HA automations.

ESPHome:

Scheduling the robot vacuum based on either leaving the house or not being in a meeting at work. Just upgraded the machine so the new one has mapping—meaning I can tell it not to vacuum my office and the hallway next to that while I work, and then go back and do just that area later in the day. 

Magic Mirror:

https://www.waveshare.com/13.3inch-magic-mirror.htm
Home Assistant for my Parents
Reolink Cameras

Sonoff Zigbee Stick

Aqara Temperature Sensors
Rosemary's Links
https://www.relay.fm/automators
https://twit.tv/shows/ios-today
https://nestedfolderspodcast.com/
http://twitter.com/rosemaryorchard 
https://reddit.com/u/rosemaryorchard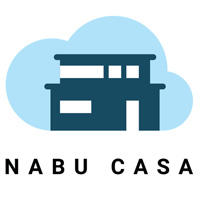 Follow @nabucasa
Home Assistant Cloud by Nabu Casa
Easily connect to Google and Amazon voice assistants for a small monthly fee that also supports the Home Assistant project. Configuration is via the User Interface so no fiddling with router settings, dynamic DNS or YAML.
Website
Todays Guest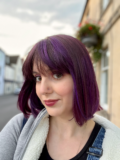 Rosemary Orchard
I came to home automation through HomeKit and originally some Hue Bulbs—and now I've graduated to running my own Zigbee and ZWave networks with Zigbee2MQTT and ZwaveJS2MQTT. I got into Home Assistant thanks to the desire for some automated door locks, and it's been one of the best rabbit holes ever.
Website
|
Home Assistant Configuration
The Hosts

Phil Hawthorne
Phil is a Melbourne based web developer who lives and breathes technology. When he's not at his day job, he's in his home office attempting to simplify his life through complicated tech.
Website
|
Smart Home Products
|
Buy Phil a Coffee

Rohan Karamandi
Rohan from Toronto, Canada works in the Technology sector as an architect designing network and datacenter solutions for his customers. His passion for technology stems from there and extends to IoT and home automation
Website
|
Smart Home Products
|
Buy Rohan a Coffee