Infinitive Carrier/Bryant furnace software: https://github.com/acd/infinitive
Infinitive HA custom component: https://github.com/mww012/hass-infinitive
HA Community thread on Infinitive: https://community.home-assistant.io/t/carrier-bryant-infinitive-integration/119578
Airthings Wave custom component: https://github.com/custom-components/sensor.airthings_wave
AI on the Edge ESP firmware: https://github.com/jomjol/AI-on-the-edge-device
Button Card for lovelace mobile dashboard: https://github.com/custom-cards/button-card
Mobile view also requires:
Stack In Card: https://github.com/custom-cards/stack-in-card
auto-entities: https://github.com/thomasloven/lovelace-auto-entities
browser_mod: https://github.com/thomasloven/hass-browser_mod
Let's Get Loud: https://www.youtube.com/watch?v=SEH-DxOsywg
Keir's Mobile UI
Link to YAML: https://github.com/strikeir13/strikeir13/blob/main/KSmobile.yml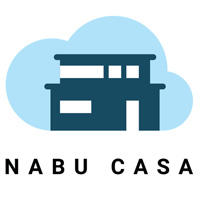 Follow @nabucasa
Home Assistant Cloud by Nabu Casa
Easily connect to Google and Amazon voice assistants for a small monthly fee that also supports the Home Assistant project. Configuration is via the User Interface so no fiddling with router settings, dynamic DNS or YAML.
Website
Todays Guest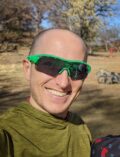 Keir Stiegler
I'm an active person, biking, running, and skiing here in Minnesota. I work in data analytics and air quality permitting so I don't have any professional experience with things like Linux or docker. I enjoy when a project comes together but reliability and serviceability are my top priorities.
The Hosts

Phil Hawthorne
Phil is a Melbourne based web developer who lives and breathes technology. When he's not at his day job, he's in his home office attempting to simplify his life through complicated tech.
Website
|
Smart Home Products
|
Buy Phil a Coffee

Rohan Karamandi
Rohan from Toronto, Canada works in the Technology sector as an architect designing network and datacenter solutions for his customers. His passion for technology stems from there and extends to IoT and home automation
Website
|
Smart Home Products
|
Buy Rohan a Coffee