2021.1
New Features/Updates
MQTT Discovery – Got updated w/ Device Tracker (didn't have that before). Came from hacktoberfest (per tag)
Homekit – More of a bugfix, but you can now set target temp range rather than a specific temperature for a climate device
Somfy now has Climate controls and battery sensors
Breaking Changes
Glances – Entities were all suffixed by _temp. Now they are suffixed by _temperature, _fan_speed and _charge
Neato – Drop support of username/password authentication and introduce OAuth2 authentication instead
BMW Connected Drive can now be added via the UI (instead of YAML)
Météo-France – the unit of measurement of the UV sensor was missing and has been added – might break some automations
Avri – Component removed / no longer supported – they seemed to have changed their API.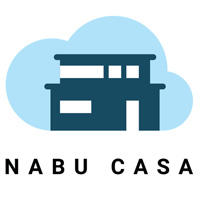 Follow @nabucasa
Home Assistant Cloud by Nabu Casa
Easily connect to Google and Amazon voice assistants for a small monthly fee that also supports the Home Assistant project. Configuration is via the User Interface so no fiddling with router settings, dynamic DNS or YAML.
Website
The Hosts

Phil Hawthorne
Phil is a Melbourne based web developer who lives and breathes technology. When he's not at his day job, he's in his home office attempting to simplify his life through complicated tech.
Website
|
Smart Home Products
|
Buy Phil a Coffee

Rohan Karamandi
Rohan from Toronto, Canada works in the Technology sector as an architect designing network and datacenter solutions for his customers. His passion for technology stems from there and extends to IoT and home automation
Website
|
Smart Home Products
|
Buy Rohan a Coffee