Chapters
00:01:03: Home Assistant Birthday
00:03:15: Cloud Strikes Again
00:11:47: What the Heck
00:16:29: 0.115
01:18:27: Questions to/From Paulus
Cloud Strikes Again: IFTTT Pro
IFTTT or "If This Then That" has launched a new "pro" subscription model.
Under the pro model, users can create applets with multiple "if this" logic, which has been a huge feature request.
However moving forward, IFTTT free tier will be restricted to only three "applets". If you want to create more than three applets, you will need an IFTTT Pro monthly subscription.
0.115
New Features
Media Browser / Media Source
Different media players, like Sonos and Spotify can have their own media players within Home Assistant. You can even add local media


Wait For Trigger


Pauses an execution until a trigger has been fired. Some uses could be for a multi-stage automation. Ex: Something happens and you need to trigger an alarm. Maybe we want to get an input first and hold off until a user presses sound the alarm on the actionable notification

Triggers and Conditions on Entity Attributes


Much easier to use device attributes to trigger events or use conditions.





Previously you may have had to expose these attributes using template sensors so they could be added against your automations. No longer the case.

Improved template tracking
Templates now accepted in data, service & event_data


No more need to use data_template or service_templates

Logbook Panel gets more information
You can now see what automation or script caused the change of state and also what action was used to do it.


New Calendar Card for Home Assistant


The team briefly mentioned this when they came up with the calendar panel. Similar thing, but in card format in Lovelace.

Re-arrange the sidebar icons by drag-and-drop!


Press and hold the sidebar, then move things around or remove them based on what you like!

More YAML Reloading


Too many to list out, but it is now possible to re-load more integrations and YAML entries without needing to restart Home Assistant.





You can also reload an integration that is setup with the UI.

Shelly


Start bringing in the popular Shelly devices directly into Home Assistant

Flo by Moen


Smart Water shut off valve.

Native Mac app


(Windows alternative exists, IoT Link)
Links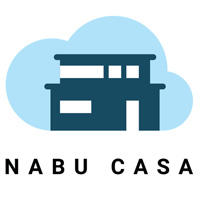 Follow @nabucasa
Home Assistant Cloud by Nabu Casa
Easily connect to Google and Amazon voice assistants for a small monthly fee that also supports the Home Assistant project. Configuration is via the User Interface so no fiddling with router settings, dynamic DNS or YAML.
Website
Todays Guest
The Hosts

Phil Hawthorne
Phil is a Melbourne based web developer who lives and breathes technology. When he's not at his day job, he's in his home office attempting to simplify his life through complicated tech.
Website
|
Smart Home Products
|
Buy Phil a Coffee

Rohan Karamandi
Rohan from Toronto, Canada works in the Technology sector as an architect designing network and datacenter solutions for his customers. His passion for technology stems from there and extends to IoT and home automation
Website
|
Smart Home Products
|
Buy Rohan a Coffee