0.114
New Features
Lovelace joins the dark side


A new Darkmode theme has been added to Lovelace. If you're using the default Home Assistant theme, and your device is set to use Dark Mode, when you open Home Assistant after upgrading things might look a bit different.





There's also a colour picker available for the main colours of Home Assistant, allowing you to customise the look of Home Assistant without the need to install custom themes in YAML.

Repeat and Choose options now available for the UI automation editor


Last release we talked about one of the biggest changes to automations and scripts in YAML since Home Assistant's first release.





The new chooser and repeat capability has now been added to the automation and script editor interface in Home Assistant.

Automation Turn Off service must now be told to keep running executions


When turning an automation off, Home Assistant will now stop all executions of the automation which may be running.





If you want the previous behavior, you need to specify stop_actions when calling the automation.turn_off service.



More speed improvements


There is a war on speed and efficiency and the moment. In this release, reloading YAML configurations and group availability on startup should be greatly improved.

AccuWeather Integration


For those looking for a Dark Sky replacement, AccuWeather is a popular weather service which can now feed data to Home Assistant



Control4 Lights
For those running a Control4 controller with at least OS3.0, you can now integrate your lights with Home Assistant.
Noteworthy Updates
Homekit now supports doorbells and multiple camera streams
Multiple time triggers for automations
If you use time as a trigger in Automations, you would previously have to specify multiple time trigger blocks. Now the time trigger can accept multiple times in the "at" attribute, saving many lines of YAML
Pi-Hole Integration can now start/stop ad-blocking
A new switch will be added to Home Assistant allowing you to easily turn on or off network wide ad blocking with PiHole

Hey Amazon, turn off ad-blocking
Breaking Changes
Pi-Hole enable service has been removed


You should use the new switch entity

Météo-France Moving to an API


There are sensors and attributes no longer available in the Météo-France integration.





Previously this integration was using webscraping to get its data. This has been updated to a more reliable API approach, but unfortunately some attributes have changed.

Shell Commands


Processes from shell commands could previously run forever. They are now limited to 60 seconds.

Command Line cover, notify and switch platforms now timeout after 15 seconds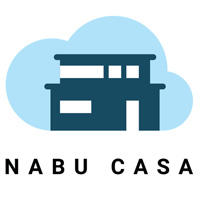 Follow @nabucasa
Home Assistant Cloud by Nabu Casa
Easily connect to Google and Amazon voice assistants for a small monthly fee that also supports the Home Assistant project. Configuration is via the User Interface so no fiddling with router settings, dynamic DNS or YAML.
Website
Todays Guest

Glen Verran
I embrace technology and aim to use it as much as possible to make our lives better and more convenient hence why the home automation bug bit me in the first place. Interests include podcasting, broadcast radio, hi-fi and home theater, geocaching, ham radio (ZS1VG) and home automation.
The Hosts

Phil Hawthorne
Phil is a Melbourne based web developer who lives and breathes technology. When he's not at his day job, he's in his home office attempting to simplify his life through complicated tech.
Website
|
Smart Home Products
|
Buy Phil a Coffee

Rohan Karamandi
Rohan from Toronto, Canada works in the Technology sector as an architect designing network and datacenter solutions for his customers. His passion for technology stems from there and extends to IoT and home automation
Website
|
Smart Home Products
|
Buy Rohan a Coffee