Home Assistant Cast
Easily cast a Lovelace style interface to a Google Chromecast capable display!
This is really awesome. Some automation ideas from the top of my head:

? Display your commute time on your TV when your alarm ⏰ wakes you up
? When your security panel is about to arm, display a countdown timer on the screen, when the timer completes the system is armed

— Phil Hawthorne (@philhawthorne) July 9, 2019
0.96
Climate Platform Overhaul
0.96 brings a huge overhaul to the Climate Platform thanks to a few developers.
To ensure we got details of this update right, we made a quick call with Paulus and Pascal for the low down…
New Sidebar
Started as a mockup by Juan, there is now a new sidebar in Home Assistant!
Notifications are now at the bottom of the sidebar
Developer tools have been moved into a new section
If you're looking for services, templates, events etc these are now hidden under developer tools as tabs.
Things like reloading automations and configuration from the interface now require a new YAML setting.
New Features
World Wide Lightning Location Network
Using the Geolocation platform in Home Assistant, you can now have Home Assistant alert you when lightning is nearby!Another quality integration from Aaron Bach
https://github.com/home-assistant/home-assistant/pull/25001
Zigbee Device Trackers with the ZHA Component
If you're using the ZHA component with Home Assistant, there is now support for device trackers that are zigbee based.The first one tested is the Smartthings Arrival Sensor, which can now be used as a device tracker in Home Assistant to mark someone as home or away when the device is no longer detected.
Notion Home Monitoring Component
From the Notion website: Notion is an Oreo-sized sensor you can place around your home to get alerts for opening doors, water leaks, and temperature changes.These sensors are now supported in Home Assistant. New sensors are currently not automatically discovered however. Requires a cloud connection.

Another quality integration from Aaron Bach
https://github.com/home-assistant/home-assistant/pull/24634

Vallox Ventilation Units
If you've got a compatible Vallox Ventilation Unit, you can now control it with Home Assistant vis their local websockets API.The fan platform of this integration allows you to either turn on/off the complete unit via the toggle switch or select a ventilation profile via a service call.
https://github.com/home-assistant/home-assistant/pull/24660
Template Vacuum Platform
If you have a vacuum cleaner that can be automated but doesn't exist as a Component, there is now support for Template Vacuum cleaners.This allows you to create an instance of a Vacuum in Home Assistant, than then define Home Assistant templates and scripts for Home Assistant to know how to start the Vacuum, stop and read its current status.
https://github.com/home-assistant/home-assistant/pull/22904
Breaking Changes
Other Noteworthy Updates
Sonos Play Queue Service
A new service sonos.play_queue that makes it possible to force start playing the queue instead of the last-played source. This makes it possible to switch from radio streaming to playlist playing.
https://github.com/home-assistant/home-assistant/pull/24974
Templates can now be used in the "for" of state triggers
If you have an automation that fires when a state has been true for a period of time, you can now have the time based on a Home Assistant template.Some example uses might be having an automation delayed for the time of day. So the temperature inside must be higher than x for 1 minute during the day, or higher than x for 10 minutes at night. Or during the day, wait for no motion to be detected for 5 minutes, but at night increase this to 20 minutes.

Before this change, you would need seperate automations or timers to do this
https://github.com/home-assistant/home-assistant/pull/24955
Jon's E-ink Display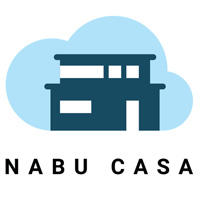 Follow @nabucasa
Home Assistant Cloud by Nabu Casa
Easily connect to Google and Amazon voice assistants for a small monthly fee that also supports the Home Assistant project. Configuration is via the User Interface so no fiddling with router settings, dynamic DNS or YAML.
Website
Todays Guest

Jon
Linux engineer by day, Uber tinkerer by night
The Hosts

Phil Hawthorne
Phil is a Melbourne based web developer who lives and breathes technology. When he's not at his day job, he's in his home office attempting to simplify his life through complicated tech.
Website
|
Smart Home Products
|
Buy Phil a Coffee

Rohan Karamandi
Rohan from Toronto, Canada works in the Technology sector as an architect designing network and datacenter solutions for his customers. His passion for technology stems from there and extends to IoT and home automation
Website
|
Smart Home Products
|
Buy Rohan a Coffee