Links
Water Tank Measurement
https://www.ebay.com.au/sch/i.html?_from=R40&_trksid=m570.l1313&_nkw=1%2F8%22+NPT+Pressure+Transducer+Sensor+Fuel+Diesel+Gas+Oil+Air+Water+&_sacat=0
When ordering you will need to consider:

The thread size to connect to your water tank. This will depend on the tank tap outlet installed. I had to make a custom connection to fit the unit I purchased.
Work out the PSI rating required, as I made the mistake of ordering a 500PSI unit which was not suitable for my 2000L tank.
Chapters
00:00 Intro
00:53 Getting started with Home Assistant
03:07 Vera and 12v lighting
05:10 Commercial vs Open Source
06:42 Why do you want a smart home?
08:30 Tech Stack
11:16 Lego Saturn V
14:19 Security
19:52 12v Lighting
22:11 Succession Planning
24:29 Cameras and DVR
27:51 Alerts to the Phone
29:41 Hidden Projector Screen
32:27 Voice control and tablets
36:56 NFC Tags
39:07 Garage Presence
45:49 Gardening
52:19 Who's in the house
55:41 Wall Panels
57:48 Disaster Recovery and Security
01:01:03 Monitoring Solutions
01:04:14 Designing 3D Printings
01:05:44 3D Printed Blinds
01:06:59 Favourite Automations
01:12:19 Thoughts on smart homes
01:18:16 Room Presence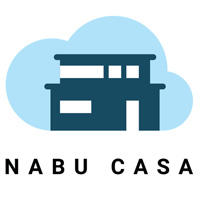 Follow @nabucasa
Home Assistant Cloud by Nabu Casa
Easily connect to Google and Amazon voice assistants for a small monthly fee that also supports the Home Assistant project. Configuration is via the User Interface so no fiddling with router settings, dynamic DNS or YAML.
Website
Todays Guest
The Hosts

Phil Hawthorne
Phil is a Melbourne based web developer who lives and breathes technology. When he's not at his day job, he's in his home office attempting to simplify his life through complicated tech.
Website
|
Smart Home Products
|
Buy Phil a Coffee

Rohan Karamandi
Rohan from Toronto, Canada works in the Technology sector as an architect designing network and datacenter solutions for his customers. His passion for technology stems from there and extends to IoT and home automation
Website
|
Smart Home Products
|
Buy Rohan a Coffee