2022.11
New Features
Tile Card
For those of us who have used the Mushroom theme, this might look a little bit familiar.
Statistics Card
Shows statistics (average, mean max etc) from an entity as a card on your dashboard
Long Term Statistics in the entity dialogs
Nice long-term statistic graphs are now shown in the entity dialogs.
Smarter reloading of automation & scripts
This one came from What The Heck?When saving an automation in the UI, it would reload all of your automations or scripts, even those you didn't change. This becomes an issue if you have automations which have wait for triggers or delays, reloading those would cancel them out.Home Assistant is now smart enough to know which specific automation or script you have updated (even in YAML!) and only reload that entity.
Monitoring Water Usage in Energy dashboard
Water now joins Gas and Electricity in the energy dashboard. Home Assistant has some integrations that now support this including Flo, Flume, HomeWizard Energy and P1 Monitor.
Kelvin now supported
Another WTH suggestion. Previously Home Assistant would report colour temperatures in MIReds, not Kelvin.When Paulus started creating Home Assistant, Philips Hue only supported MiReds. Now most lights are reporting their colour temperature in Kelvin.With this change MiReds and Kelvin are both supported, so no breaking changes.
Home Assistant now discoverable on Windows via UPnP
Devices such as printers and routers can make themselves known to Windows machines. Now Home Assistant will announce itself, allowing windows users to easily find Home Assistant on the local network.
The unit of measurement for entities providing Gas can now be changed and converted from the UI
Fully Kiosk Browse now provides a service to change URLs on your wall mounted tablet remotely.
New Integrations
Snooz
Smart home enabled white noise machines. Only available in the US. Requires Bluetooth.
Airthings BLE
Airthings provide different sensors for measuring the air quality. The focus specially on Radon sensors.
Breaking Changes
RPM
If you're exporting this data it could be a breaking change. Home Assistant will convert it for their stats
Android IP Cam, Anthem A/V Recivers, Coinbase, Open Exchange Rates Are now UI only and must have their YAML removed
Scrape Sensor
Previously, scrape would return the last correct value if an HTTP request for updating failed. This has been adjusted to now mark the sensor as unavailable  instead.
HomeKit Controller
As older versions did not correctly set service identifier values, it may be necessary to un-pair and re-pair some BLE devices or to manually delete duplicate entities.
ecobee
Setting up the notify platform of the ecobee integration by a platform section using YAML configuration, is no longer supported. The ecobee platform section under notify: can be safely removed from you YAML configuration files.
Dark Sky
When Darksky is configured to report in US units, the unit of measurement for precipitation intensity has been corrected from inches to inches per hour.
Other Tidbits
More works with Home Assistant Partners

Jasco (z-wave)
Ultraloq (z-wave)
Third Reality (zigbee)

Home Assistant Sky Connect

Small USB Zigbee and Matter radio!
Launches soon

Raspberry Pi Pico to support ESPHome!
Will be announced at the conference and available on some nightly builds now. The Pico is an very cheap board that can now support ESPHome!
Results from Phil's twitter poll
Motion Sensors in the bathroom, 76% say yes they would put motion sensors in the bathroom
Check out Powercalc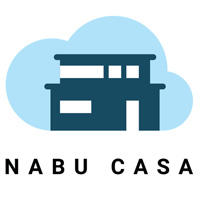 Follow @nabucasa
Home Assistant Cloud by Nabu Casa
Easily connect to Google and Amazon voice assistants for a small monthly fee that also supports the Home Assistant project. Configuration is via the User Interface so no fiddling with router settings, dynamic DNS or YAML.
Website
The Hosts

Phil Hawthorne
Phil is a Melbourne based web developer who lives and breathes technology. When he's not at his day job, he's in his home office attempting to simplify his life through complicated tech.
Website
|
Smart Home Products
|
Buy Phil a Coffee

Rohan Karamandi
Rohan from Toronto, Canada works in the Technology sector as an architect designing network and datacenter solutions for his customers. His passion for technology stems from there and extends to IoT and home automation
Website
|
Smart Home Products
|
Buy Rohan a Coffee