"A little bit of everything" – the best way to describe this release
New Features
Hue Service now has support for push updates
If you're using the Philips Hue integration, Home Assistant can now receive instant status updates about lights from the Philips Hue hub. If you change a colour or state of a light outside of Home Assistant, it will be pushed over to Home Assistant instantly.

Services has a better user experience


If you use the services tab of the developer tools often, you'll notice a better UI experience

New features for Sonos!


There is now the ability for Home Assistant to disable hardware buttons on speakers, and also to turn off the Sonos status lights.



Alarms can also be updated and controlled by switches.

New Recorder Integration


If you want to move away from SQLlite database files, there is now an Oracle DB integration for the recorder component. Similar to how you can choose to enable MySQL support.
New Integrations
System Bridge


System Bridge is an open-source application that allows you to have an API for your system, Its compatible with Windows, Mac and Linux host machines.





The new System Bridge integration with Home Assistant allows you to view information about your computers, and send commands to them.

Kraken


Kraken is a crypto currency exchange. The new Home Assistant integration allows you to monitor exchange rates.

Garages Amsterdam
Allows Home Assistant to report how many car park spots are available in specified parking garages around Amsterdam.

Meteoclimatic Weather Platform


Displays the current weather reported by specific Meteoclimatic stations.
Breaking Changes
Lifx Legacy


This integration has been removed. Move over to the new and improved Lifx integration instead
Spot Crime


Access to their API is no longer available, so this integration has been removed.

Homekit
Homekit climate devices will change the reported temperature precision for their current_temperature attribute from whole degrees to 0.1 degree increments when measured in Fahrenheit. Automations which rely on whole-number precision may need adjustments.A similar breaking change was done last release for Ecobee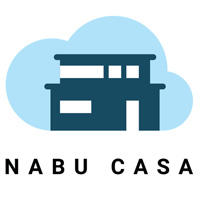 Follow @nabucasa
Home Assistant Cloud by Nabu Casa
Easily connect to Google and Amazon voice assistants for a small monthly fee that also supports the Home Assistant project. Configuration is via the User Interface so no fiddling with router settings, dynamic DNS or YAML.
Website
The Hosts

Phil Hawthorne
Phil is a Melbourne based web developer who lives and breathes technology. When he's not at his day job, he's in his home office attempting to simplify his life through complicated tech.
Website
|
Smart Home Products
|
Buy Phil a Coffee

Rohan Karamandi
Rohan from Toronto, Canada works in the Technology sector as an architect designing network and datacenter solutions for his customers. His passion for technology stems from there and extends to IoT and home automation
Website
|
Smart Home Products
|
Buy Rohan a Coffee