2021.4
New Features
Home Assistant Analytics


Home Assistant can now be enabled to send anonymized data back to Home Assistant with how users are using Home Assistant. This will greatly improve information going back to Home Assistant HQ to allow the developers to get better insights on where Home Assistant is deployed, and how its used.





Previously this was done via the updater component, but that stopped working quite some time ago. This new update from Ludeeus allows better information to go back to Home Assistant.

Want to see the data for yourself? Check https://analytics.home-assistant.io
Filtering automations, scripts and scenes


One pain point for Home Assistant users has been organizing automations and other things into folders.





To address this constantly requested feature request, you can now filter your automations, scripts and scenes based on the area they are in, or by the device they affect
Debugging automations


One of the biggest changes in this release has to be the ability to debug automations. Erik, Paulus, Bram and Thomas have all collaborated and come up with an awesome way for Home Assistant to visualize how an automation is processed.



Trigger based sensors


When we were speaking with Paulus last week, we asked about what's coming up in Home Assistant. One of those, was template entities which the ground work has started to be put in with 2021.4.
Breaking Changes
Google Cast


The YAML configuration for the Google Cast integration has been deprecated and will be fully removed in Home Assistant Core 2021.6.0.

If you have existing YAML configuration for the Google Cast integration, please remove it from your configuration.
Updater Component


The reporting and include_used_components configuration options have now been deprecated, the updater integration will no longer report any analytics.
Griddy is gone


Griddy has been removed, Ercot shut down Griddy after the massive power mess in Texas in mid February.




Cloud Strikes Again
Xiaomi / Yeelight
Home Assistant released an alert over the past week for firmware updates for Yeelight manufactured Xiaomi light bulbs.
Xioami have requested the ability to locally control these devices be restricted as they are a "risk". Its important to note this decision was not made by Yeelight.
If you're affected, check alerts.home-assistant.io for a link to a thread on the community forums for instructions on installing ESPHome onto the devices.
The affected devices as far as we know are Wifi connected light bulbs. Zigbee Xiaomi devices should not be affected by this change.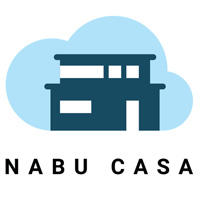 Follow @nabucasa
Home Assistant Cloud by Nabu Casa
Easily connect to Google and Amazon voice assistants for a small monthly fee that also supports the Home Assistant project. Configuration is via the User Interface so no fiddling with router settings, dynamic DNS or YAML.
Website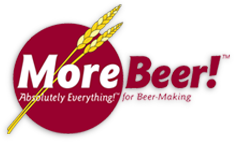 Follow @morebeer_b3
MoreBeer!
Since 1995, MoreBeer! has offered the largest selection of brewing supplies to home brewers across the country. What started in a 150 square foot shed in a backyard has now expanded to two warehouses, a manufacturing metal shop, and four homebrew stores, all while remaining under the same passionate ownership.
Website
The Hosts

Phil Hawthorne
Phil is a Melbourne based web developer who lives and breathes technology. When he's not at his day job, he's in his home office attempting to simplify his life through complicated tech.
Website
|
Smart Home Products
|
Buy Phil a Coffee

Rohan Karamandi
Rohan from Toronto, Canada works in the Technology sector as an architect designing network and datacenter solutions for his customers. His passion for technology stems from there and extends to IoT and home automation
Website
|
Smart Home Products
|
Buy Rohan a Coffee