Watch Video on YouTube
The Cloud Strikes Again (Update!)
TP-Link have made a "beta firmware" for users in the UK which are no longer able to access their TP-Link smart switches locally.
You need to email TP Link support with your device MAC addresses for them to manually push this over to your device. Hoping it rolls out as a standard firmware in the future.
Home Assistant Conference 2020
Home Assistant Versioning
The beta for the latest Home Assistant release was tagged as 1.0! However starting from 0.119 / December 2020, Home Assistant versioning will be moving to a release year and month numbering, with the new release being 2020.12.0.
Monthly Release Cycle
With the new release versioning, comes a new release cycle. Home Assistant will move from a three-week release cycle to a monthly release cycle.
Home Assistant beta releases will come out on the last Wednesday of a month, and the public releases will land on the first Wednesday of a month.
Home Assistant Podcast in 2021
We generally have followed the release schedule of Home Assistant. In 2021, we'll be slightly changing things up with Podcast episodes. We'll be having dedicated release episodes each month for the latest features of Home Assistant.
We'll then have separate Spotlight and guest focussed episodes, giving us more time to deep-dive into peoples smart home setups, and features around the Home Assistant ecosystem.
Home Assistant Blue
22x faster than a Raspberry Pi
More power than Home Assistant needs today. Future expansion.
Any colour you like, as long as it prints. 3D models are published for free as of today.
Made from aluminium. Limited run. 
Home Assistant Blue bundle
Limited Edition Case
ODroid N2+ 4GB Memory
128Gb eMMC Storage
Home Assistant Pre-installed.
Power adaptor, pre-assembled
US$140 and via resellers around US and Europe
Q+A
Leveraging Webex: https://www.wwt.com/article/leveraging-webex-endpoint-apis-for-in-home-notifications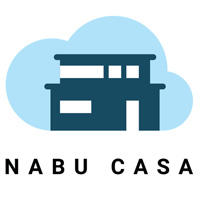 Follow @nabucasa
Home Assistant Cloud by Nabu Casa
Easily connect to Google and Amazon voice assistants for a small monthly fee that also supports the Home Assistant project. Configuration is via the User Interface so no fiddling with router settings, dynamic DNS or YAML.
Website
Todays Guest

James Callaghan
I am a big IoT and Automation geek that loves to tinker and when I'm not head deep in Home Assistant I love to cook and shoot landscape and wildlife photos. I have a beautiful 6 year old daughter and work as an Office 365 Consultant at Microsoft.
Website
The Hosts

Phil Hawthorne
Phil is a Melbourne based web developer who lives and breathes technology. When he's not at his day job, he's in his home office attempting to simplify his life through complicated tech.
Website
|
Smart Home Products
|
Buy Phil a Coffee

Rohan Karamandi
Rohan from Toronto, Canada works in the Technology sector as an architect designing network and datacenter solutions for his customers. His passion for technology stems from there and extends to IoT and home automation
Website
|
Smart Home Products
|
Buy Rohan a Coffee